Our compliance professionals
Due to its highly skilled team of senior executives, legal and compliance professionals, intelligence and business intelligence experts each with more than 20 years' experience in international negotiation, Due Diligence, Background Checks, and worldwide studies and investigations, Governances has gained a genuine expertise in compliance for operational processes. As proof of this expertise, several French CAC40 companies have relied on our professionals to carry out their compliances processes.
Governances' professionals provide their clients with a full range of services, regardless of their field or sector of activity and assist them in analyzing their global compliance risks, reviewing and improving their compliance processes and implementing appropriate training programs, compliance audits and third-party Due Diligence.
We help you improve your risk assessment process to fully incorporate compliance risk exposure and address your specific corporate needs through effective risk mitigation programs. Our internal controls and programs comply with Governance, Risk & Compliance (GRC) and Enterprise Risk Management (ERM) policies.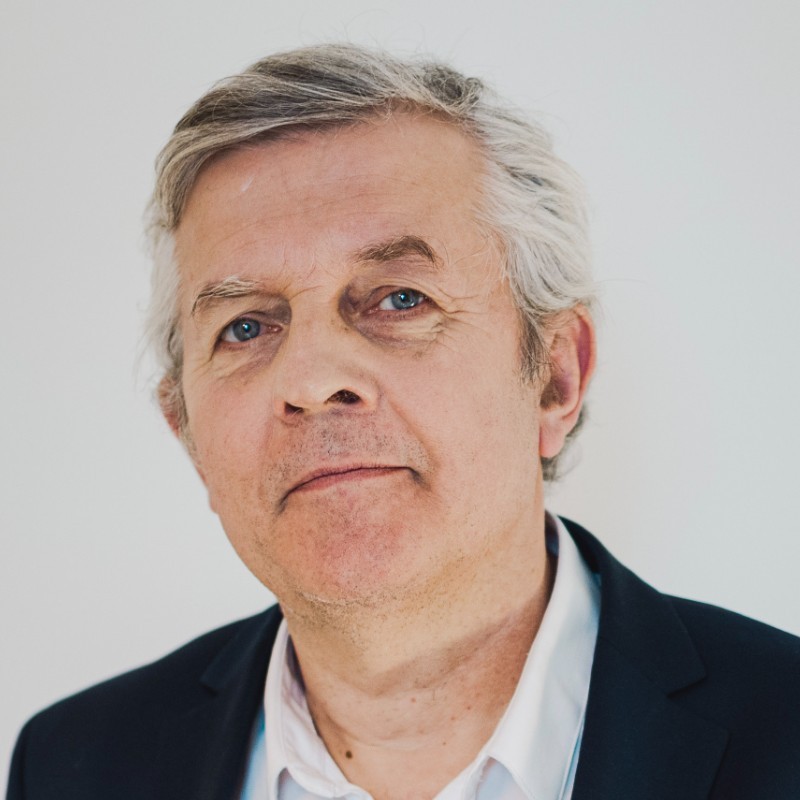 Expertise
Corporate Governance,  compliance programs, prevention of fraud and corruption and competition law compliance, crisis management.
Experience
Pierre Laporte began his legal career in 1988 practicing as a corporate lawyer in Paris and Washington D.C. law firms of Baker Mackenzie and Laxalt & Salans Hertzfeld Heilbronn. He then joined General Electric (GE) Healthcare where he held the position of General Counsel EMEA and Asia (1997-2005). In 2005 he moved to Areva T&D where he was Head of Legal and Compliance, a title he maintained at Groupe Areva S.A. (2008-2009). In 2010, he joined the law firm De Gaulle Fleurance & Associés as a partner. From 2012 to 2015 he served as General Counsel for the group Alstom Grid.
Pierre also worked in India for a New Delhi law firm in 2015/2016 where he helped develop the clientele of French and European corporate businesses. He was Head of Group Legal at the pharmaceutical company Laboratoires Pierre Fabre from September 2016 to February 2017 before joining the consulting group, IKARIAN as a partner in March 2017. He created PL Compliance Consulting in 2019.
From 2008 to 2014 Pierre was Director and Member of the Audit Committee of Areva T&D India Ltd, listed on the stock exchanges of Mumbai, Delhi and Calcutta. He is currently a member of the Montesquieu Circle, a professional association for French legal directors, where he previously served as Director and Head of the Governance and Compliance Commission. He also has served as the Director of the French Professionals' Association for Economic and Financial Litigation.
In addition to a post graduate degree in business law, Pierre is a graduate of the French Sciences Po Law School and has an LL.M. from Georgetown University.
Since july 2022, Pierre has been Chairman of the ETHICS & COMPLIANCE COMMISSION of the French Council of Investors in Africa (CIAN).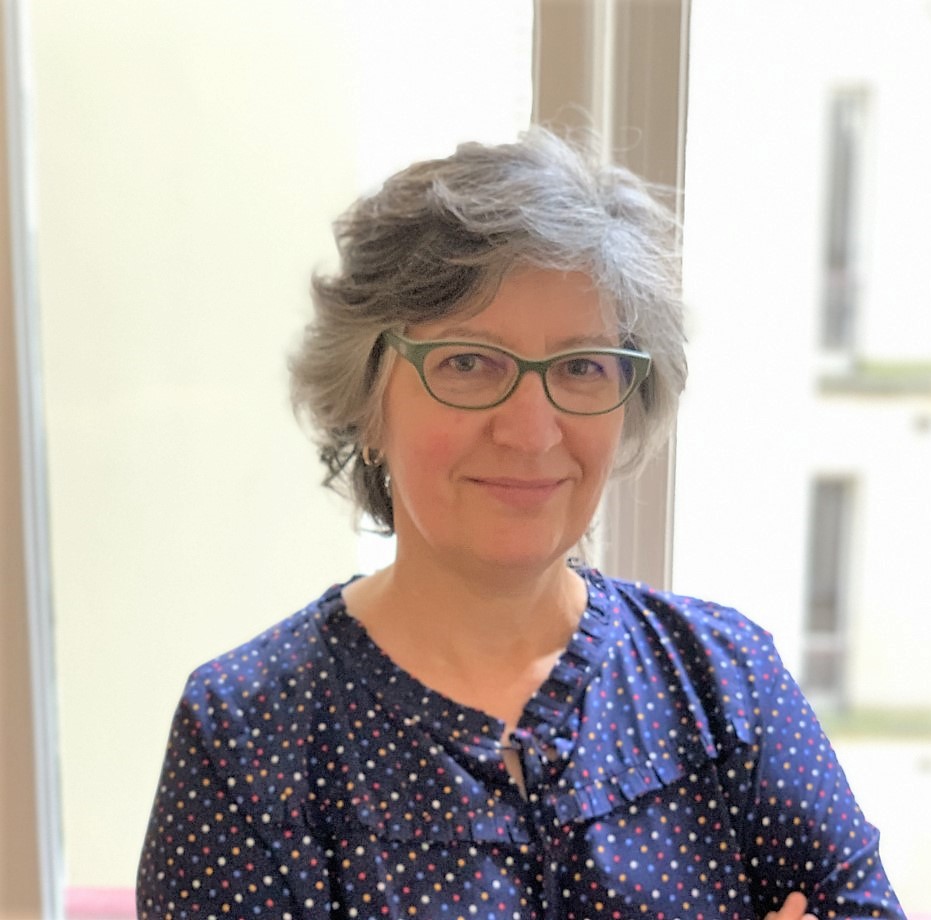 Expertise
Corporate Due Diligence, marketing and development.
Experience
Sarah worked at GE Medical Systems during a highly acquisitive period, performing due diligence and international coordination of legal resources during several acquisitions and a large-scale divestiture. She continued her focus on due diligence in South Africa where she worked for the firm Edward Nathan & Friedland focusing on investments in francophone Africa. Sarah also worked as in-house counsel for American Transmission Company LLC, in the high voltage electrical transmission industry and for its management company, performing corporate secretarial work.
After some time spent living in Nigeria and the UAE, Sarah joined the Competition and Antitrust Department of Linklaters in Paris. There, Sarah participated in a multitude of reviews in the framework of international antitrust litigation and competition compliance audits.
Sarah is an inactive member of the California Bar Association, having obtained a JD from Golden Gate University and a graduate degree in International Trade Law from the University of Paris in Nanterre.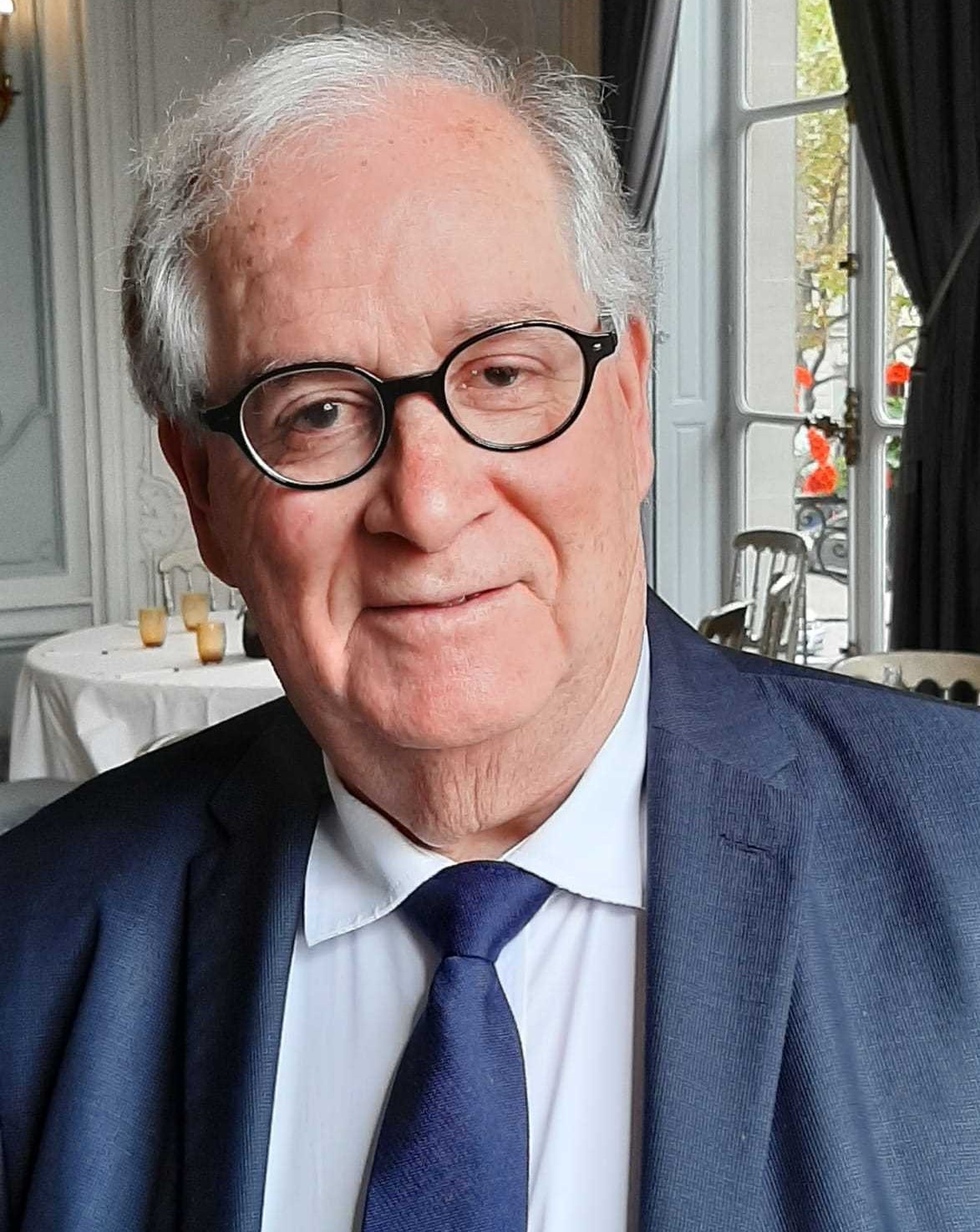 Mokrane Mokhtari
associate
Expertise
Energy Markets and Compliance Processes.
Experience
Mokrane started his career in 1977 with the SCHLUMBERGER Group, where he held the positions of R&D engineer for Transmission & Distribution (T&D), Lab Director for T&D Protection and Control Systems (P&C) and ultimately Director of International Marketing and Strategy for the T&D P&C division. He joined ALSTOM in 1988 and worked as Sales & Marketing Director of the T&D P&C activity, optimizing the integration and management of an ever-changing catalogue of products as ALSTOM went through a series of mergers, acquisitions and reorganizations before joining AREVA – which had purchased ASTOM's T&D business – in 2004.
At AREVA, he extended his responsibility for Marketing and Strategy to Energy & Power Market Management Systems, becoming an EXCOM member of the Division in charge of all activities related to smart management of the T&D network. He also served as Vice-President for the International Sales Network of AREVA T&D, managing the full range of its sales-related processes.By the end of 2006, he had become the Global Sales Compliance Officer of AREVA T&D, responsible for implementing AREVA's Ethics program. In 2010, he moved back to ALSTOM, with the T&D business.
There he was in charge of adapting the decentralized compliance program of AREVA T&D, to the centralized compliance organization of ALSTOM until 2015, when ALSTOM sold its Energy activities to GE. From 2015 to 2018, he actively contributed to the integration of these activities into the long-standing compliance program of GE, applying the GE Code of Conduct inside GE Grid Solutions.
Mokrane has extensive experience in energy market operations and in the implementation of various compliance programs in multicultural environments of multinational companies.
Mokrane graduated with an engineering degree from the National Institute of Applied Sciences in Toulouse and has a post graduate degree in business management from the Toulouse University of Social Sciences.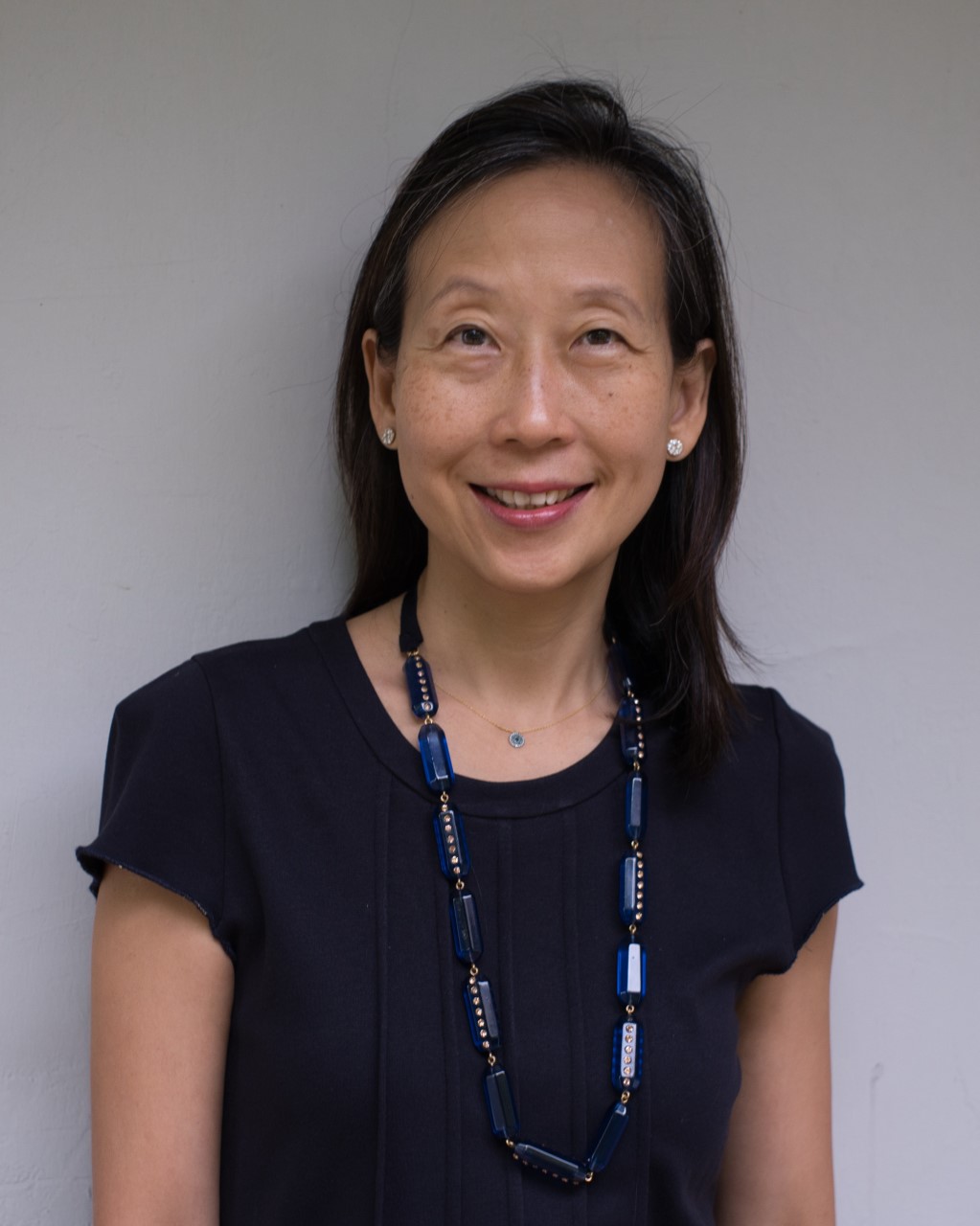 Expertise
Compliance and crisis management in the Medical Device/Healthcare Industry in Asia Pacific.
Experience
Nicola has broad experience as a lawyer in Asia Pacific, having worked for various GE divisions (International, Appliances, Healthcare/Medical Systems, Water & Process Technologies) and for St. Jude Medical as the Asia Pacific General Counsel.
In her various positions, she was in charge of both transactional and operational commercial legal and compliance functions. She is experienced in compliance risk assessment and mitigation across Asia Pacific, creation and implementation of compliance training and monitoring tools and programs and was an active member of the drafting committee task force of the (U.S.) Advanced Medical Technology Association Code of Conduct in China in 2015.
Nicola received her law degree from the National University of Singapore and has been admitted as an Advocate & Solicitor in Singapore, and a Solicitor in England & Wales and also in Hong Kong.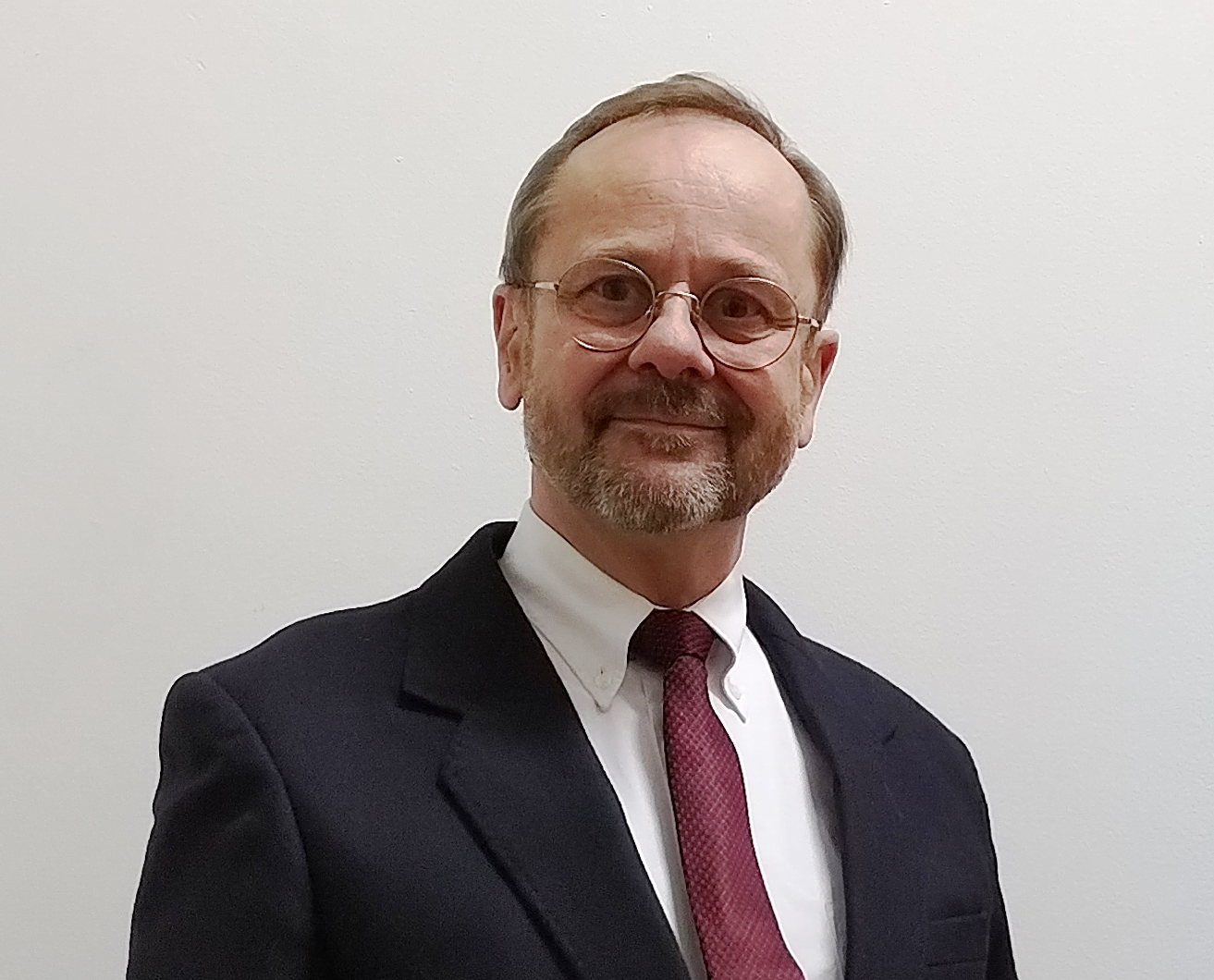 Expertise
Cybersecurity.
Experience
As CIO to several large-scale organizations including CGE holding, the Lariboisière Hospital Group, and Groupe Accueil Eric led innovative application projects (improving decision-making, medical servers, ERP and others) covering the main functions of operational and administrative information systems in a variety of industries.
Eric has also worked in the software and services industry, dedicating twelve years to the conception of the HP Asset Manager suite and to its most complex implementations worldwide.
Since 2001 Eric has run an international business managing, and designing the data architecture of challenging projects for large business groups (Air France, Aramco, Nestlé, Credit Suisse, Bayer to name a few), startups (agendize.com and batmaid.com), and other organizations (SITel, SiL, for example) in particular developing a specific expertise in data governance, architecture and protection.
Eric has extensive expertise covering strategic data governance (Information system streamlining, Data quality, Information system structural security, and Data protection).
Eric holds a Masters in Engineering from the École des Mines de Paris and an Executive MBA from the CPA Paris/HEC business school.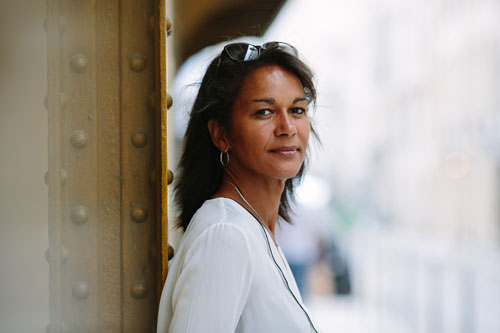 Virginie Gastine-Menou
associate
Expertise
Expert consultant on Law Sapin 2 compliance with substantial experience in anti-money laundering and combating fraud.
Experience
Founder of Risques et Vous, la conformité opérationnelle ("Risks and You, Operational Compliance"), Virginie has more than 20 years of professional experience, mainly in state-owned companies.
She spent nearly 18 years with PMU [Pari Mutuel Urbain, the French government-controlled betting system] an institution under the supervision of 3 ministries and several regulators.
While there she was responsible for the online / offline fraud and money laundering division, was a Tracfin* correspondent and an agent of the gambling police.
Virginie's experience, know-how and interpersonal skills allowed her to found "Risks and You, Operational Compliance" in order to assist companies subject to compliance with the Sapin 2 law, offering them adapted and customized support for their compliance programs.
Virginie is a member of the Compliance Circle and the Risk & Compliance Institute.
Virginie has a Master 2 from ESSEC in General Management.
*Tracfin is a division of the French Ministry for Economy, Finance and Industry and the Ministry for the Budget, Public Accounts, the Civil Service and State Reform, formed to combat illegal financial operations, money laundering and terrorism financing]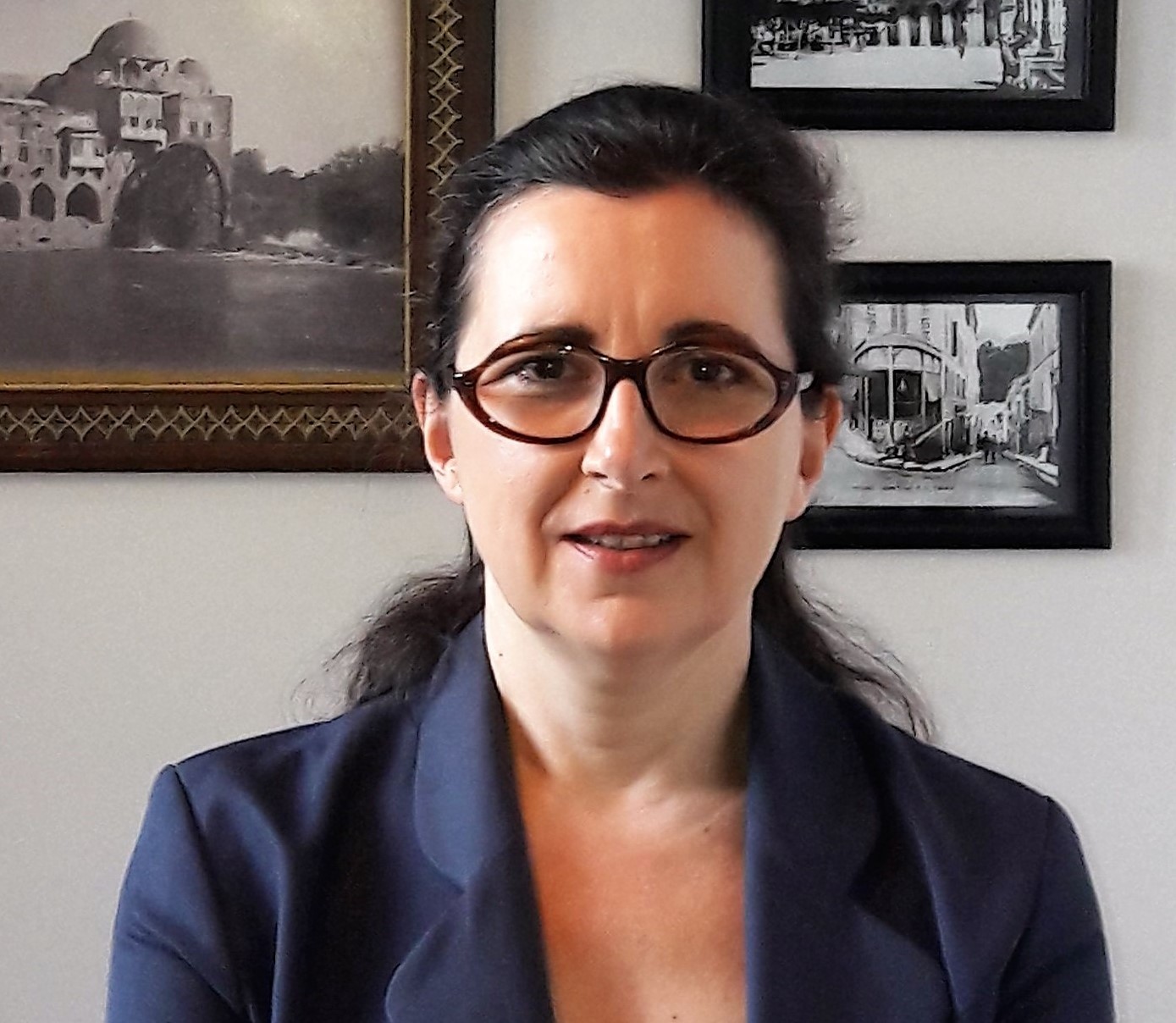 Expertise
Business Intelligence and International Development.
Experience
Raquel is a Business Intelligence and International Development consultant, specializing in the Middle East, North Africa, the Caucasus and Central Asia. With a diverse professional network across these regions and a capacity to decipher decision-making systems, she has a proven ability to provide her clients with information and advice crucial to their international development operations and litigation management.
Raquel previously held positions at several public bodies: GPE (French Parliamentary Group on Space activities); CNES (French Space Agency) and the French Ministry of Defense. She has served as a Business Intelligence consultant in the private sector.
She teaches courses in several Masters programs in Business Intelligence and Risk Management and provides training services to consular agencies.
Raquel is a graduate of the Bordeaux Institute of Political Studies and holds Master's Degrees in International Security and Defense from Jean Moulin University in Lyon and in Defense and Industrial Dynamics from Panthéon-Assas University in Paris.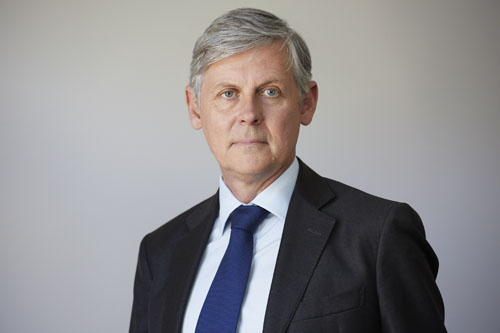 Christophe Dubois
partner
Expertise
Corporate Governance, Compliance Programs, Crisis Management, In-House Practice.
Experience
Christophe started his career in London at Nicholson Graham & Jones (now K&L Gates) before moving to Paris and specializing in mergers and acquisitions at August & Debouzy and Salès Vincent & Associés (now Dentons). He then served as in-house legal counsel for GE Healthcare covering Europe, the Middle East and Africa. Christophe later advised foreign clients and coordinated the French Desk at Garrigues.
In 2004 Christophe founded his own law firm in Barcelona. He has worked in Buenos Aires since 2010 and is currently Of Counsel with the firm WIENER•SOTO•CAPARRÓS where he advises on mergers and acquisitions, restructuring, finance, public procurement and complex contracts covering healthcare, energy, water, franchises and wineries.
His legal experience includes assisting in international acquisitions, privatizations and restructuring; advising companies on the coordination and development of international activities in agro-food, franchising and e-commerce; monitoring and advising the development of the first private-public partnership (PPP) in Spain; facilitating joint-venture international technology transfers and agreements in the photovoltaic sector; negotiating and drafting factoring contracts and issuing legal opinions.
Christophe currently advises French and European clients conducting business in Argentina and also represents the Argentinean Chapter of HEC Alumni.
Christophe has a law degree from the University of Paris I, Panthéon Sorbonne in Paris, France and from the Universidad de Buenos Aires, Argentina and also obtained an MBA from HEC Paris.
He is qualified to practice Argentinean, French and Spanish laws.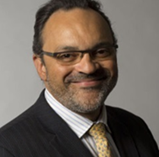 Max Dongar
senior consultant
Expertise
Compliance in banking and financial services sector.
Experience
Max Dongar is a leading expert in the field of compliance within the banking and financial services sector as well as in internal controls, anti-money laundering, and bank valuation. While partner at Mazars (London, New York and Paris), he was a member of the Mazars Innovation Group where he was in charge of digital development. There he co-created the Mazars bank training courses and represented Mazars in audits of the most important French banking organizations, including BPCE (Caisses d'Epargne, CEN, CELC), Crédit Agricole (CAAM), Agence Française de Développement, Banque de France and IEOM.
Thereafter, Max was the lead partner for all consulting assignments for Société Générale and also worked with the leading African banking institutions including BEAC, BDEAC, and BOAD, as well as several Tunisian and Moroccan banking groups. He is an expert in microfinance and presented on this topic in Madagascar at the Union des Réseaux Caisse d'Epargne et de Crédit Agricole Mutuelle for the European Commission.
Max has been a member of several professional associations dedicated to the Financial Services sector including the CNCC (French National Association of Statutory Auditors), the FBF (French Banking Federation) and Paris Europlace (an organization for the promotion and development of the Paris financial marketplace). He also served as a member of the Mazars Group Governance Council (2003-2006) and of the Mazars International Executive Committee (1998-2001).
Max is a graduate of the Paris ESLSCA Business School with a master's degree in Accounting and Finance and a degree in certified public accounting and statutory auditing. He is a certified public accountant and statutory auditor.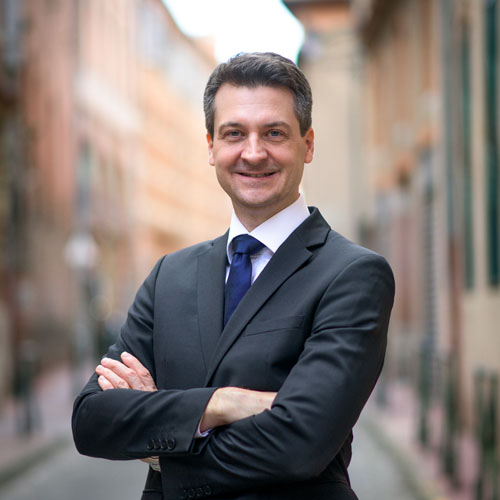 Expertise
Attorney-at-law/ Member of the French bar. Corporate compliance in the industrial sector.
Experience
Former Corporate Secretary of Rio Tinto and Legal Director of United Technologies Corporation, Jan has twenty years of legal experience both in corporate management and outside counsel capacities.
Jan has dealt with Export Control challenges both in-house, where he defended a medium-sized defense company for alleged violations of arms embargos before the OECD and in private practice, advising aerospace and high technology companies in the design of export compliance programs, product classification and reexport of components of U.S. origin incorporated into foreign commodities. Through 2019, Jan is giving presentations with the Airbus group to raise the awareness of French businesses of the risks associated with Export Control regulations.
As a manager of large and medium-sized companies with global operations in the mining, security and defense sectors based in Canada and France, Jan has acquired a vast experience in compliance matters, including legal compliance programs, codes of ethics, anti-bribery due diligence, mergers and acquisitions integration, international transfer of personal data, corporate governance and directors' duties in France, Canada and the United States.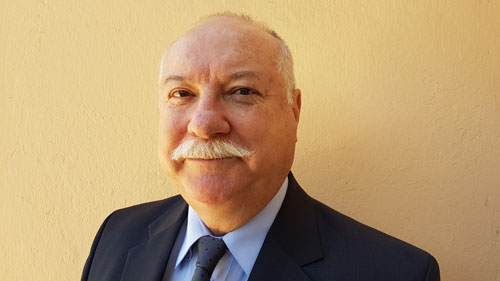 Sandro Zéro
senior consultant
Expertise
Export Control.
Experience
Sandro contributed to the development of the civil nuclear program with ANSALDO in Italy, GE in California, and the Institute of Nuclear Power Operations in Atlanta, Georgia. He worked for the European Commission in Brussels and became Deputy Director of the Korean Energy Development Organization in New York in charge of Political Affairs for the demilitarization of North Korea. He then headed the AREVA Group's Export Control Department from 2005 to 2017, where he established the Internal Compliance Program (covering activities in France, Germany and the USA).
Sandro served as president of BusinessEurope's Dual Use Goods Working Group in Brussels, president of the French Strategic Trade Federation (Syndicat des Entreprises Exportatrices de Produits Stratégiques) and chairman of the BOTTICELLI Project. He currently teaches at the Sorbonne University. In his current role, Sandro places his Export Control experience at the service of companies seeking to be prepared for the challenges and constraints of strategic international trade in accordance with the increasingly complex rules and sanction programs in force.
He has experience in developing procedures for taking into account constraints due to the extraterritoriality of US laws and the resulting "technological contamination." His expertise is in preparing and running internal compliance programs, giving awareness and training courses and conducting audits and self-assessment programs.
Sandro holds a PhD in Nuclear Physics from the University of Rome and a Political Science degree from the University of New York.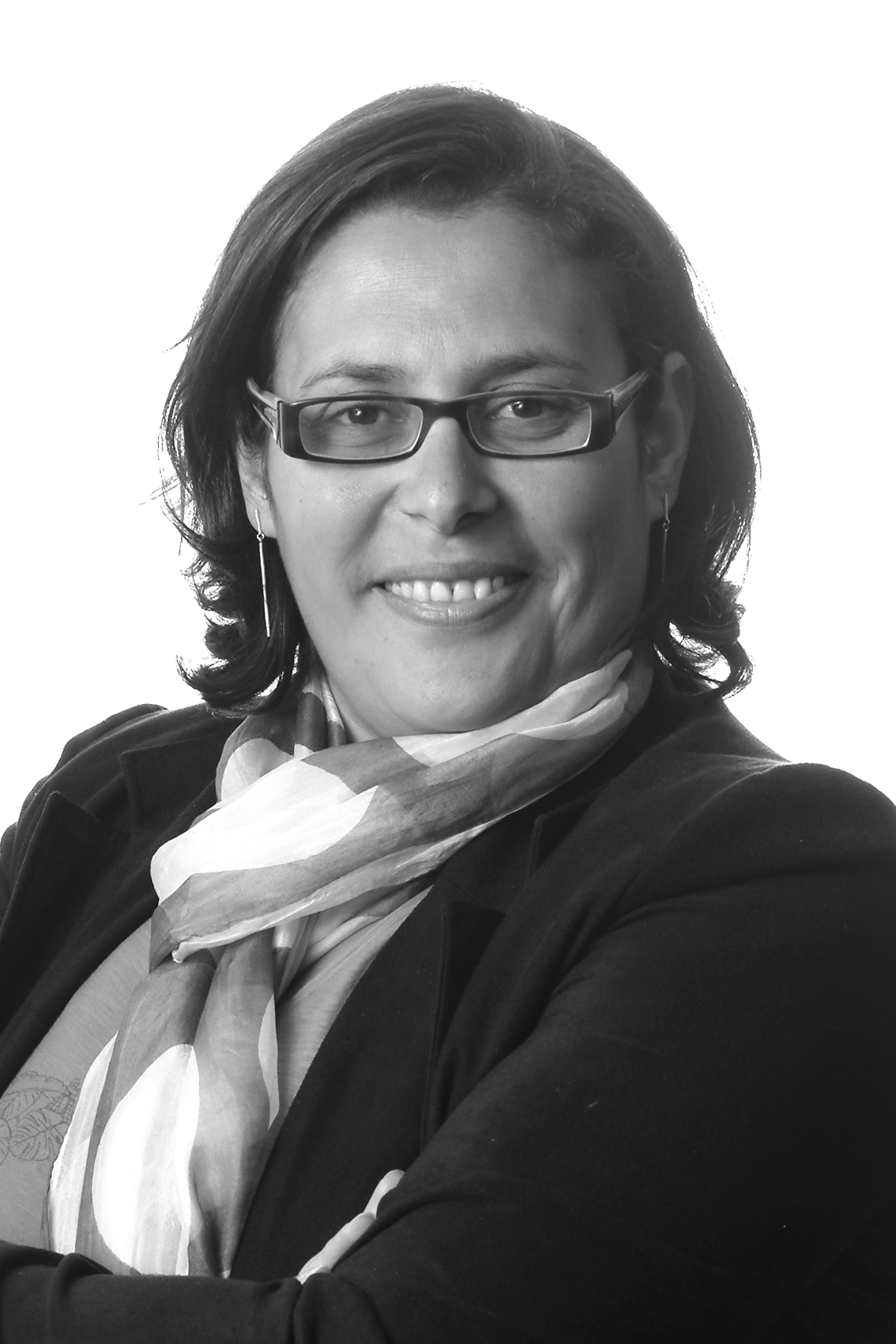 Expertise
Nacima has expertise in the fields of Intellectual Property, Information Technology, Data Privacy, Data Protection and GDPR (including as a Data Protection Officer) in Europe and Africa, with a particular focus in the Maghreb.
Experience
In the digital era and in a rapidly evolving regulatory context, Nacima advises and assists companies and organizations in ad hoc and long-term assignments on data privacy issues and in establishing and maintaining compliance with the new legislation governing the protection of personal data in Europe (General Data Protection Regulation). Since May 25, 2018, this legislation has had a particularly strong impact in Africa, especially in the Maghreb (Algeria, Morocco and Tunisia). She has thus developed an important activity in Casablanca which is dedicated to the compliance of Moroccan and other African companies with respect to the use of personal data and in that context is qualified to exercise the function of Data Protection Officer ("DPO").
Nacima is also a regular trainer and lecturer at ICT events and trade shows in France and Africa.
She practiced law for more than 16 years in the Intellectual Property and Information Technologies Department of UGGC Avocats, a French firm with an international dimension. There she developed an activity advising and litigating in the field of copyright, industrial property and new technologies.
She advised and represented European and international clients, particularly in the Maghreb and elsewhere in Africa, and primarily in the digital sector on issues related to Big Data, the protection of personal data, data privacy, e-health, e-health commerce, online marketplaces, e-marketing, e-reputation, Internet of Things Connected ("IOT"), smart cities, IT and software.
Nacima also worked as in-house counsel for the independent publisher, Odile Jacob Editions.Nacima has been a member of the Paris Bar since 2001 and is also qualified to practice law in Algeria. Since 2017 she has maintained a steady rhythm of continued education in her fields of expertise. She is currently completing university coursework to qualify as a Compliance Officer from the University of Paris II Assas, with an expected graduation in December of 2019. She has degrees in Information System Management and in Information System Auditing both from the Conservatoire National des Arts et Métiers. Nacima has a university degree in the law of personal data from the University of Paris V, Descartes and has Certificates of Specialization in Communication and Information Technologies and as a Data Protection Officer both also from the Conservatoire National des Arts et Métiers.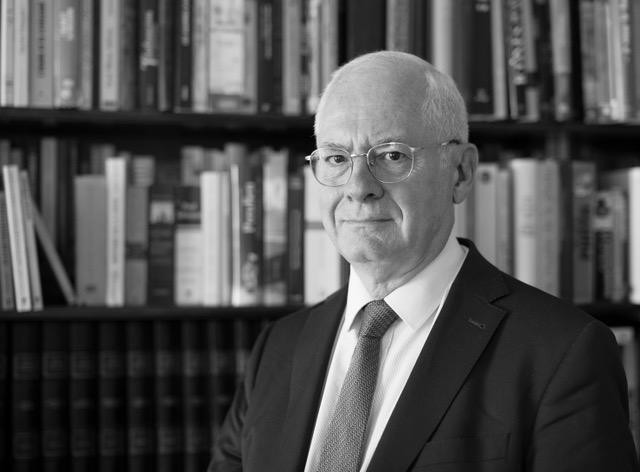 Gérard Catton
senior consultant
Expertise
Prevention of corruption (ISO 37001 standard and Sapin 2 law)
Experience
From 1978 to 2017, Gérard's devoted his career the Framatome group (later the AREVA group).
With an educational background in both engineering and economics he has held a variety of positions at the crossroads of these disciplines, from analyzing and evaluating companies for acquisition to managing subsidiaries and conducting negotiations for international agreements.
Over the last ten years, Gérard has specialized more particularly in internal control and compliance issues, successively holding the positions of Senior Internal Auditor, Compliance Officer for the AREVA group's nuclear reactor branch and finally group Chief Compliance Officer. In the latter position, he notably set up a corruption prevention organization based on the ISO 37001 standard and in compliance with the requirements of the Sapin 2 law.
Since 2017, Gérard has been working as an independent consultant in the field of compliance through the company Gérard Catton Conseil, of which he is President.
Gerard studied engineering at ENSIC and has an M.S. in Chemical Engineering from Worcester Polytechnic Institute. He also has a Master's degree in Economics from the University of Paris II Assas.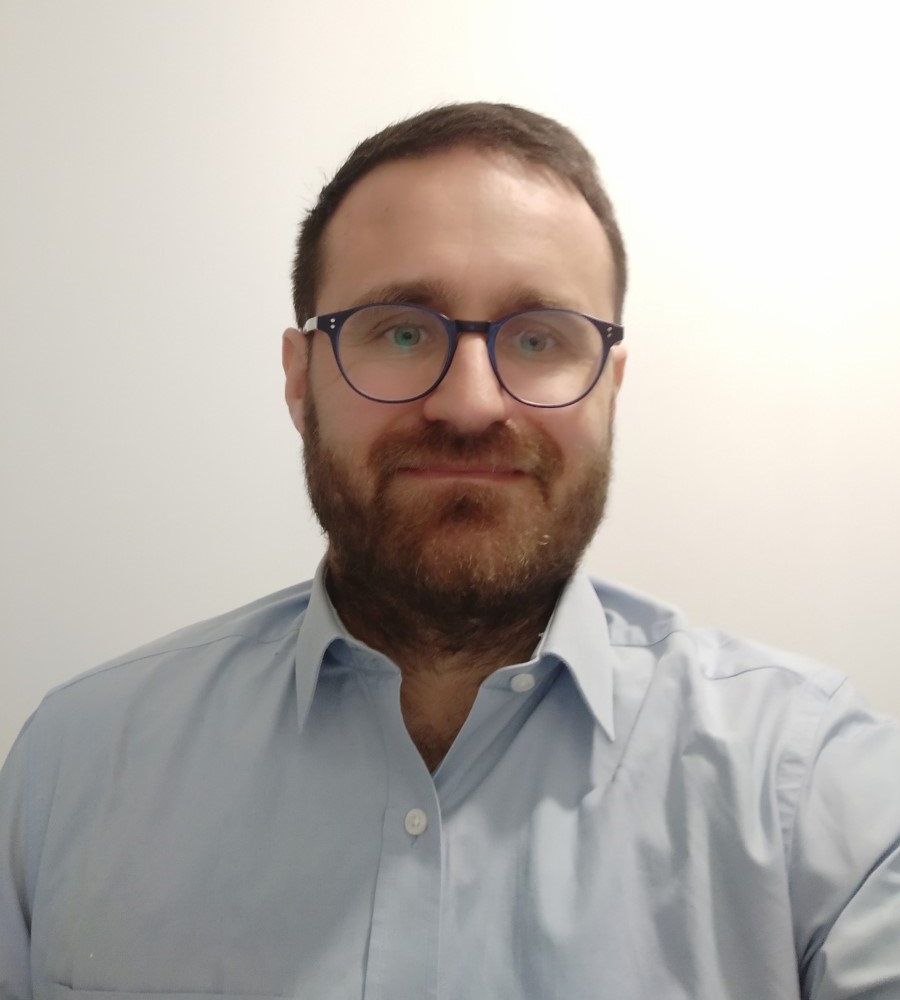 Expertise
Sapin Law 2 Compliance, Internal control, Risk Management.
Experience
Over the last 3 years, Frédéric Cordel has assisted more than 20 companies in their compliance with the SAPIN 2 law (set-up of corruption risk map, training actions, drafting of policies and procedures, implementation of KPIs. ..). As a former financial auditor (KPMG) and internal auditor (BusinessObjects, SAP, Steria), he also has a recognized expertise in the fields of internal control (in a SOX environment in particular) and risk management. He has also held several operational positions in the USA in the context of helping French start-ups to set-up their operations on this market. He has been teaching for several years at Paris-Dauphine University in the MBA Management Risks and Control.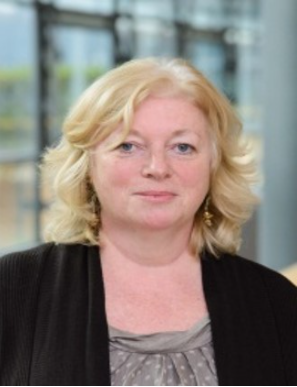 Anne-Lise Ollivier
associate
Expertise
Compliance (Sapin 2 and Healthcare), management of conflicts of interest, management of benefits and transparency.
Experience
Anne-Lise began her career in consulting in 1989 with major donors (WB, WHO, and others) assessing healthcare systems and the provision of essential drugs in emerging countries. She then joined the pharmaceutical industry in 1997 (working for large American and French international groups) in the field of "market access" and in 2016 in business ethics. Her knowledge of the entire healthcare value chain allows her to address the obligations of the healthcare sector in terms of the fight against corruption, the management of conflicts of interest, and mechanisms for managing benefits and transparency in a very operational way. Anne-Lise is a Doctor of Pharmacy, a graduate in health law and holds a postgraduate degree in compliance.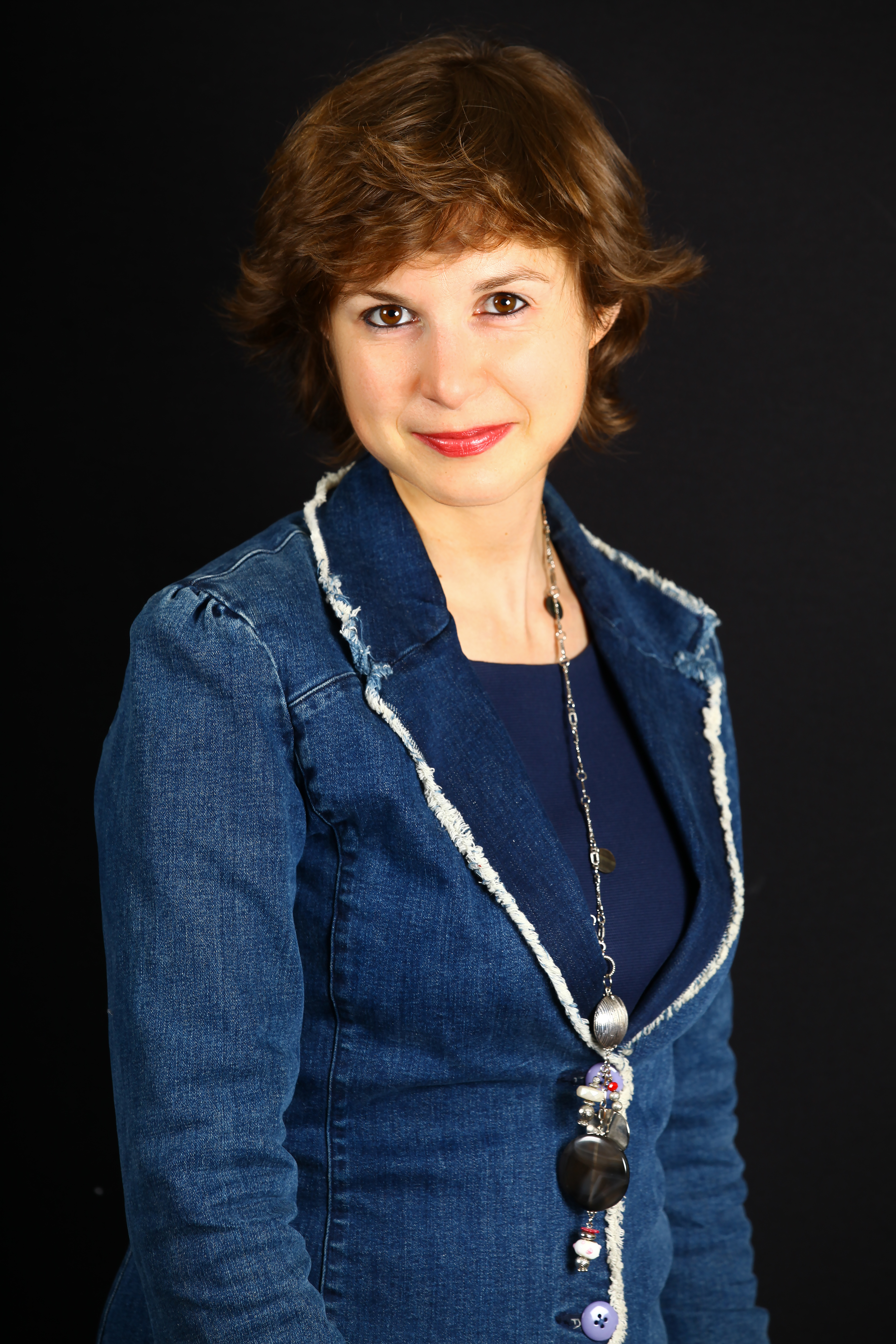 Expertise
Anti-corruption (Sapin 2 law) and Healthcare Compliance (Anti-gift law, Transparency), Protection of Personal Data and Duty of Vigilance.
Experience
Camille began her career in 2009 at Total Energies. She joined the Exploration & Production Compliance team in 2013, in the context of the U.S. Department of Justice imposed monitoring. She oversaw the deployment of the company's Anticorruption program across 85 different subsidiaries (in France and abroad). Following the American authorities' Final Dismissal of its case against Total Energies in 2016, Camille was appointed Deputy Compliance Officer for a major gas project in Iran. She notably worked on Supplier Due Diligence, with particular emphasis on economic sanctions.
In 2018, Camille joined Laboratoires Alcon France, leaders in eye care, as its Compliance Officer and Data Protection Officer.
Camille teaches Compliance to Masters 2 students at Sciences Po Bordeaux, from which she herself is also a graduate. She is also Level 2 Certified in the Management of Fraud and Corruption by the Ecole Supérieure de la Sûreté des Entreprises.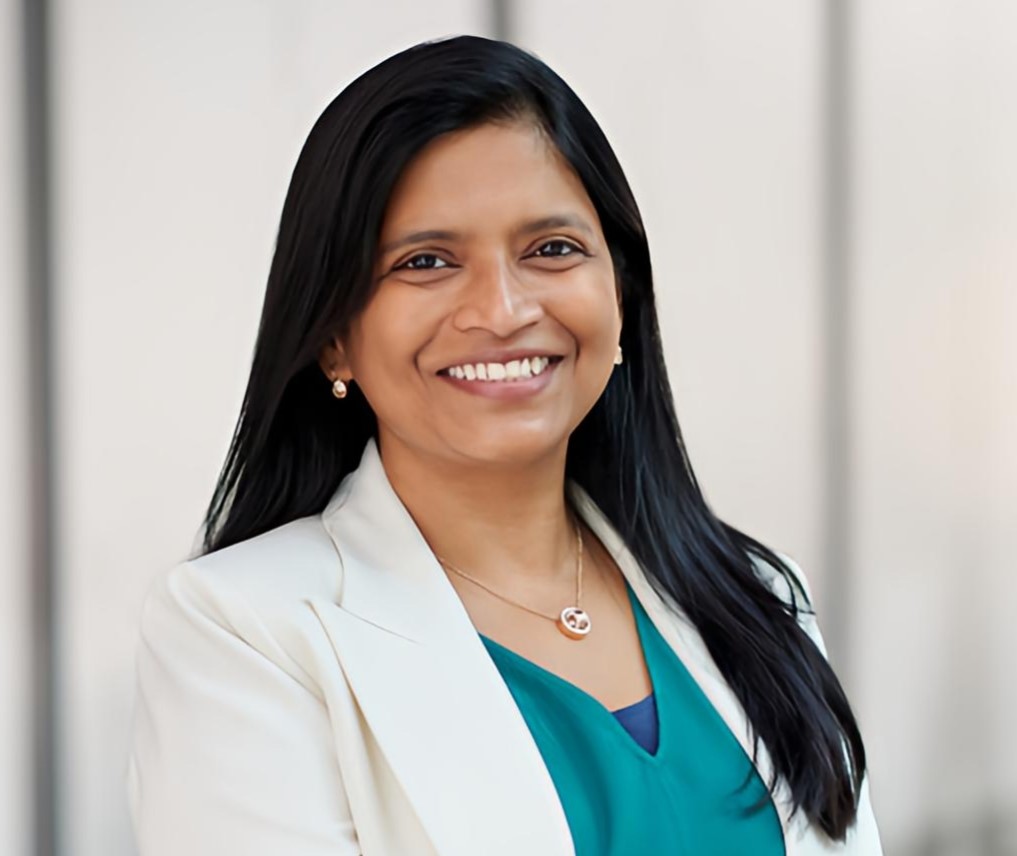 Expertise
Forensic Accounting, Fraud Detection, Ethics, Compliance, Risk Management, and Auditing
Experience Renu is a Chartered Accountant and holds a certification in Forensic Accounting and Fraud Detection, having 22+ years of diverse and progressive experience in Ethics, Compliance, Risk Management, and Auditing. She is serving as a WORLD BANK GROUP (WBG) approved Independent Compliance Advisor to an AMEA-based organization that is under a WBG-imposed 'sanction by debarment with conditional release', and works with the sanctioned entity and the WBG 'Integrity Compliance Office' to assess the effectiveness of the entity's integrity compliance program and recommend enhancements.
She is also the Founder of 'Ethic Ally Compliance and Audit Solutions', a boutique risk advisory practice based in India, which specializes in advising international clients across the Asia Pacific region and offers pragmatic, right-sized solutions to help them attain sustainable growth in high-risk/ emerging markets, operating within a framework of integrity & robust controls.
Prior to going independent, Renu was the Regional Compliance Head for the Asia Pacific region (including China) at Fortune 500 companies – CBRE and Fresenius Medical Care. Other multinational companies she has worked at include – Becton Dickinson (BD), MakeMyTrip Ltd., KPMG, Pfizer Pharmaceutical, WNS Global Services, Goldman Sachs and Citifinancial.
She has had the privilege of living and working in India, Singapore, Hong Kong and London, with cross-functional teams across different geographies. Her career spans diverse industries where she has a successful track record of having set up new functions, built and mentored teams from scratch, as well as taking over and enhancing big, geographically dispersed teams, both in well-established companies, as well as with India's pioneering start-up company prior to its IPO and NASDAQ listing. She is a member of the Anti-Corruption Collective Action (ACCA) Group of the United Nations Global Compact Network, India (UNGCNI). She is also an Advisory Board Member of 'EarthJust EcoSystems', an organization in India that is working on sustainability.